A Team Dedicated to Your Comfort
A Dental Family in Tupelo
We love the area, and we love our patients. We're a group of dental professionals dedicated to treating our patients with compassion and skill. Our team is ready to keep your family healthy and smiling!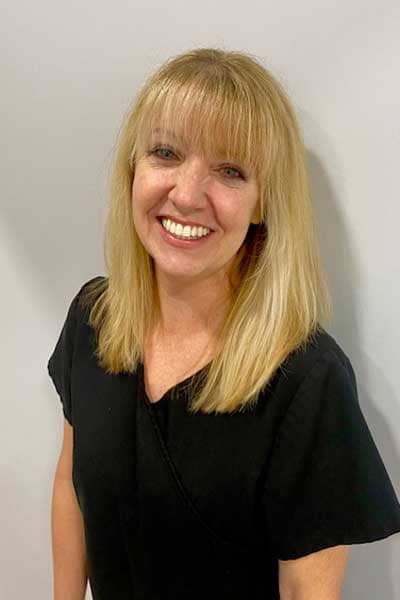 My name is Andrea. I am a registered dental hygienist who is passionate about my profession. I started with Renew Dental in 2017 and have been working hard ever since to help people maintain their oral health.
I grew up in Tupelo, Mississippi, where I studied dental hygiene technology and got my Associate of Applied Science degree. My continuing education includes CPR certification as well as yearly CEUs for dental hygiene professionals so that I can stay current on best practices for my field.
I'm Tina Alred, and I am the insurance coordinator here at Renew Dental. In addition to being a team member at Renew Dental since February of 2021, I have 23 years of dental experience in customer service and management. My education includes Nettleton High School in Itawamba County, Itawamba Community College, where I studied business administration, and continuing education in CPR.
I am Jeanne Jones, the office manager of Renew Dental. I have a degree in marketing from Mississippi State University and am certified in CPR. I started with this practice in May 2019 and have over 10 years of experience in dental office environments.
My favorite part of my job is getting to know our patients on a personal level and hearing their stories about why they decided to make an appointment with us!
I am Shaneka Cullins, and I work as a dental assistant at Renew Dental.
I graduated from Concorde Career College's dental assisting program in 2018 and have been with the practice since February of that year.
I am certified in dental radiology and CPR and am a registered dental assistant.
I am Jessica Ellis. I love working with people and helping them to improve their oral health. I have been a dental assistant for five years, and I'm CPR certified as well as radiology certified.
I love my job because it's always different and there is always something to learn. I've been working in dental assisting since 2017, graduated from Northeast Mississippi Community College, and have taken various trainings to stay up-to-date on the latest technology. I joined the Renew Dental team in October of 2017 as a dental assistant.